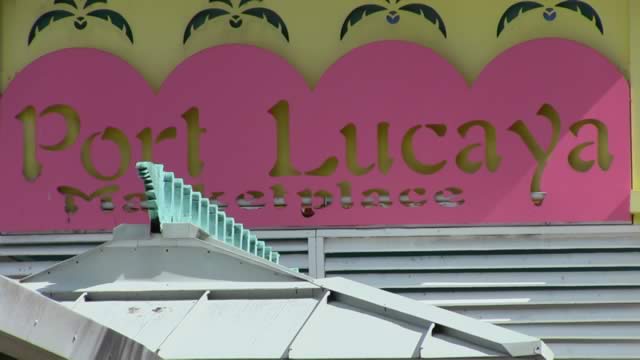 Port Lucaya Marketplace
Often referred to as "The Jewel of Grand Bahama Island," Port Lucaya Marketplace is a shopper's paradise. It is the only shopping, dining and entertainment complex on the Island. Here, you will find everything you came to Grand Bahama for – and more. When you walk inside you'll swear you've died and gone to heaven. You'll find all kinds of things ­ from perfume to jewelry to food to clothes. You can also buy some Bahamian straw crafts in many of the 12 island­-style buildings that make up this shopping complex. Recent visitors say that you should be ready to bargain because after a little finagling you may find yourself a better deal.


Take a lunch break from shopping at one of the 30-­plus restaurants along the strip or sit for a spell in Count Basie Square, where live bands play under the gazebo. If you hang around when the sun goes down, you'll be rewarded with one of seven nightly entertainment experiences like Tuesday's karaoke nights or Saturday's down home fry fish. Or try your luck on the slot machines and table games at the Isle of Capri Casino. What's more, Port Lucaya's location close to the marina grants you access to water sports like
snorkeling and scuba diving.
Port Lucaya Marketplace

Address: SeaHorse Road on Bell Channel Bay, P.O. Box F­43233, Freeport, Bahamas

Phone: 242­-373-­8446