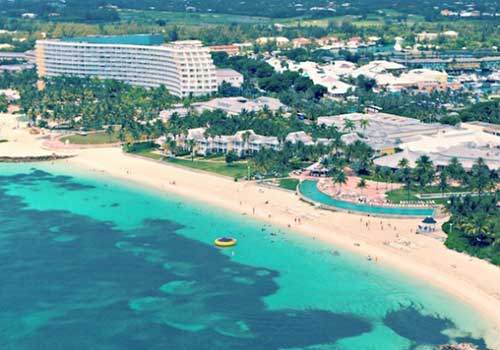 This Just In – – Hurricane Irma has come and gone it's once again business as usual in Grand Bahama Island. The popular vacation destination escaped severe damage and hurricane warnings were lifted on Sunday. Hotels and many tourist attractions are up and running and travelers are welcome.
Hon. Minister Dionisio D'Aguilar, Bahamas Ministry of Tourism and Aviation stated, "The Bahamas considers itself very fortunate to have been spared the worst of this storm, but our hearts go out to all those impacted."
Grand Bahama hotels have reopened, including Grand Lucayan, Pelican Bay Hotel and Viva Wyndham Fortuna Beach.
The Port of Nassau and the Freeport Harbor are open for business. Cruise lines from the U.S. will resume sailing to The Bahamas. Baleària Bahamas Express will resume service from The Bahamas on Friday, Sept. 15.
If you were planning to travel to Grand Bahama, there's no need to hesitate. The aftermath due to Hurricane Irma was surprisingly minimal and there is no better time to visit the islands.
For more information or to book your trip to the Bahamas, call  954-969-0069.